UltraFine
Ultrafine merino wool with Tencel fibres
The small Platinum collection represents the top of our luxury yarn range. Merino wool breathes and manages moisture better than any other natural fibre. It is strong, odour-resistant and extremely soft. Blended with the Tencel fibres, it results in a fabric which is light, smooth, moisture-absorbent and still warm.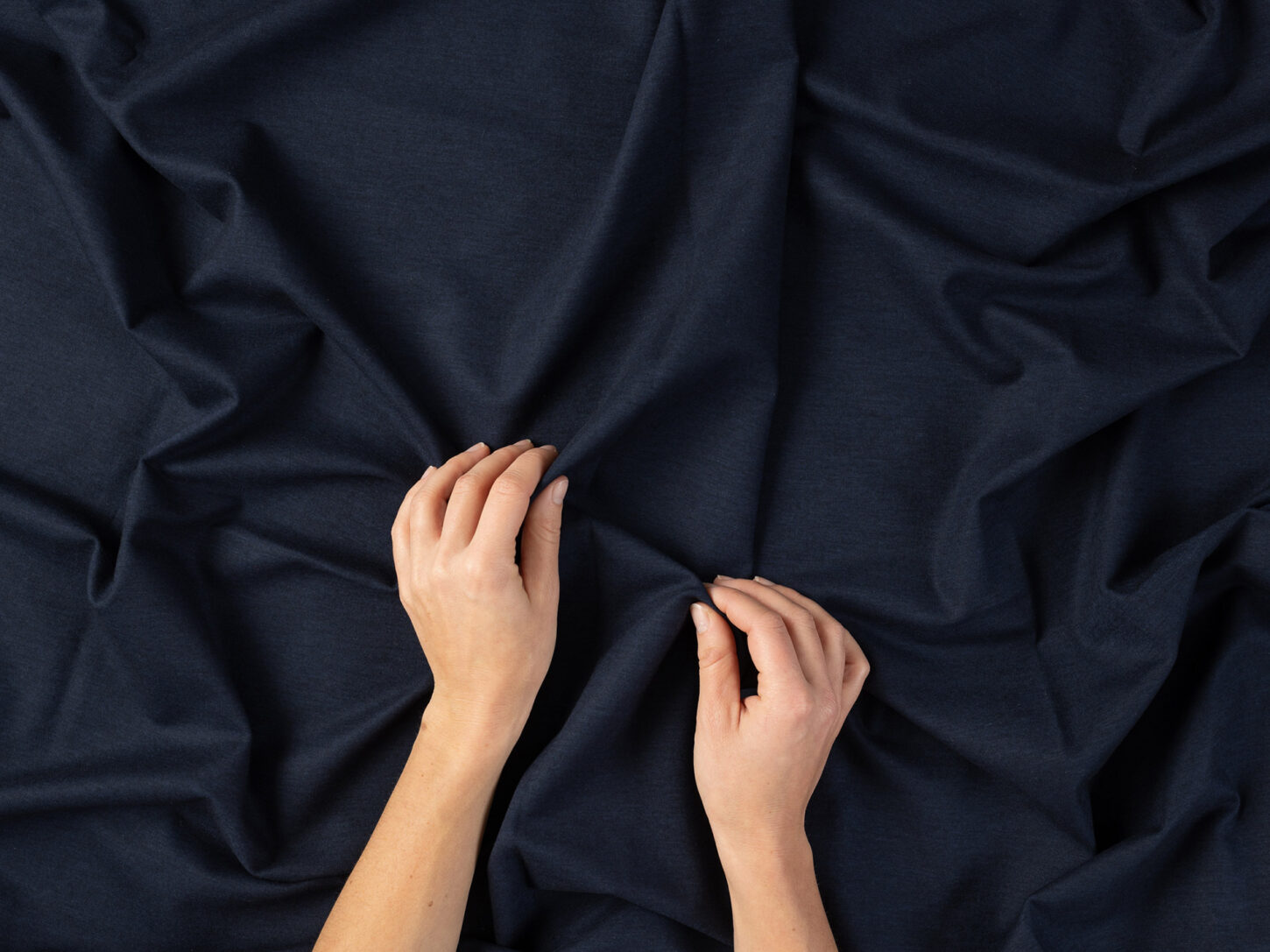 Luxurious light fabric
Spoerry's UltraFine
The light UltraFine is a luxurious blend of 25% ultrafine merino wool, which is famously soft yet extremely strong and durable, and 75% Tencel, biodegradable fibres made of natural wood. The perfect yarn for in-between seasons.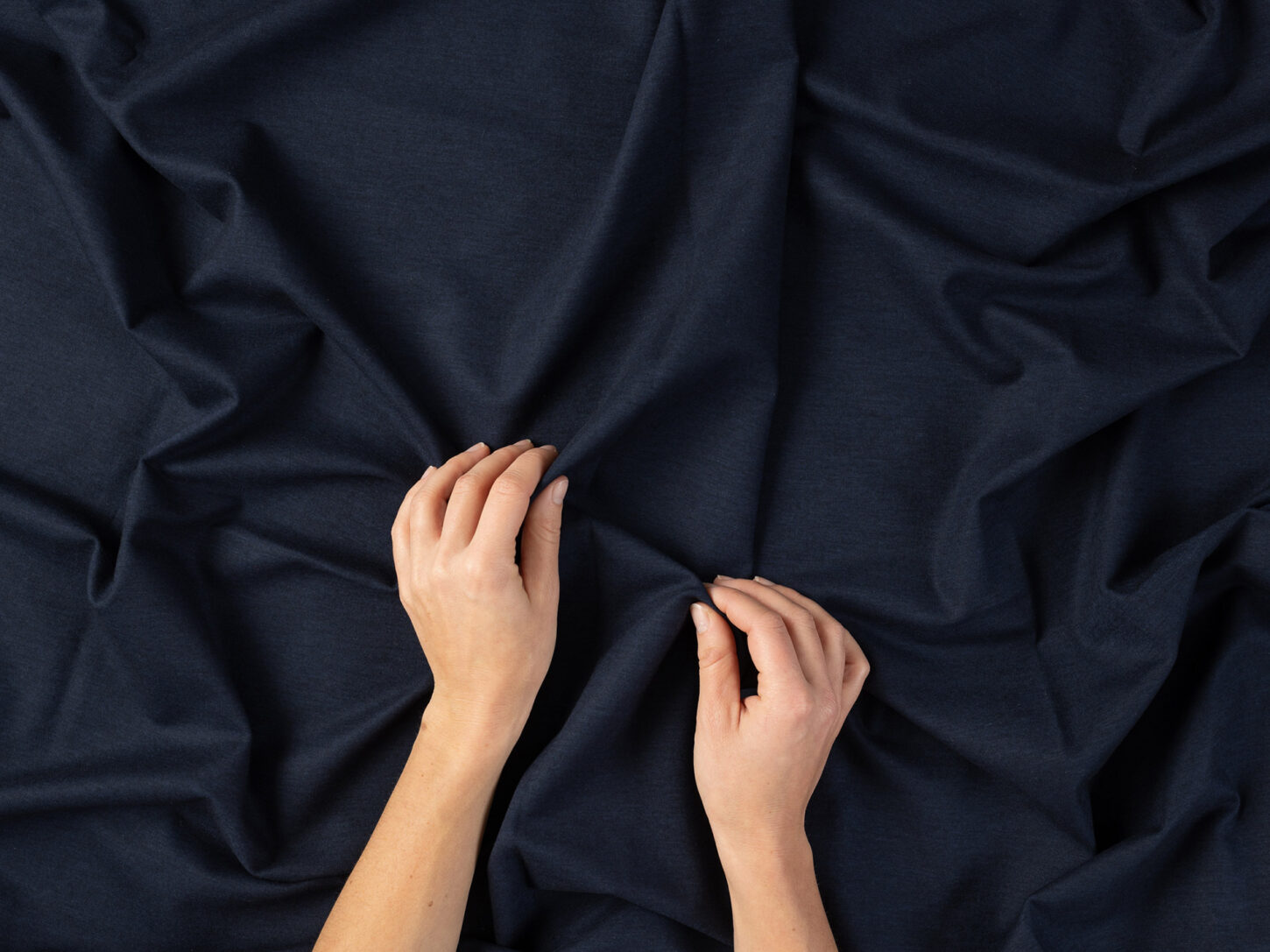 Do you have any questions?
If you are looking for luxurious blends, talk to us.